Cr. - tokyohive



It's no secret that the 2nd season of "JIN" is one of the most anticipated dramas this spring and the hype just grew even bigger with today's announcement that the first episode will be two hours long and that the drama is going to air in over 80 countries all over the world.

It's the first time TBS managed to pull off such a deal with the foreign media for one of their dramas. Thanks to various popular clips from the series on streaming sites such as Youtube and the well-received and award-winning digest version of the first season that screened at an international showcase called "MIPCOM" in Cannes, France in 2010, it sparked the interest of many foreign buyers.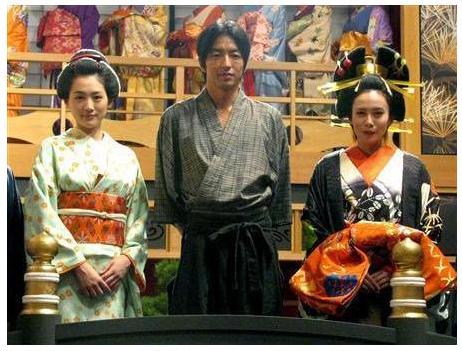 They managed to sell the rights to the USA, various European countries such as Britain and Germany, numerous Asian countries such as South Korea and Thailand, a few countries in the Middle East such as Iran and Iraq, and also some African countries such as Egypt and Algeria. 80 countries bought the rights to the drama to air in their respective countries in total.

A couple of Asian countries already announced the start date of the second season that will presumably start off with the mentioned digest version of the first season. In Taiwan, the drama will start airing on April 23rd, Hong Kong will follow in May and South Korea in July. According to TBS most of the foreign countries will start to air it soon after the second season ended airing in Japan, thus the wait shouldn't be too long for most of the international drama fans.
"JIN" is about a brain surgeon named Minakata Jin (Osawa Takao) who happened to travel back in time and arrived in Edo (old name of Tokyo) during the closing days of the Tokugawa shogunate, also known as the Bakumatsu years.

TBS producer Ishimaru Akihiko statement about the drama and the international deals: "It was a period where everyone was careful to live an earnest life, a beautiful time where everyone cared about each other. We are able to show foreign countries a Japan that we all can be very proud of."

In Japan the "JIN 2″ is going to start with a 2-hour-long first episode on April 17th and will feature various familiar faces next to Osawa from the first season such as Ayase Haruka, Nakatani Miki, Uchino Masaaki and so on.